Discovering the World's Most Beautiful Cathedrals
Unveiling the World's Most Stunning Cathedrals
Cathedrals are not merely places of worship; they are architectural marvels that showcase human craftsmanship and devotion transcending generations. In this article, we will embark on a journey to explore some of the world's most renowned and breathtaking cathedrals. Join us as we delve into the rich history, exquisite architecture, and spiritual significance of these awe-inspiring structures. If you are looking for clerical attries click here.
Chartres Cathedral | A Testament to Gothic Grandeur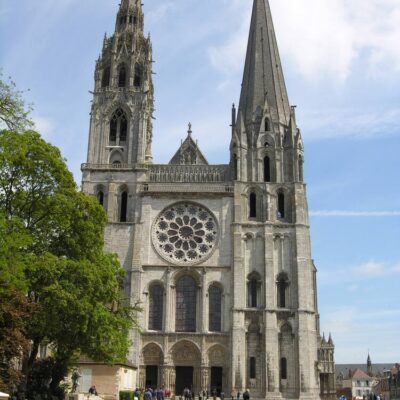 Chartres Cathedral, also known as the Cathedral of Our Lady of Chartres is a Catholic church in Chartres, France, about 80 km (50 miles) Southwest of Paris, and is the seat of the Bishop of Chartres. Mostly constructed between 1194 and 1220, it stands on the site of at least five cathedrals that have occupied the site in the 4th of century. It is one of the best-known and most influential examples of High Gothic and Classic Gothic architecture.
Our pilgrimage begins in France, where the Chartres Cathedral stands as an epitome of Gothic architecture. Located in the picturesque town of Chartres, this cathedral has stood for over eight centuries. With its stunning stained glass windows and intricate sculptures, it's no wonder that Chartres Cathedral is often hailed as a masterpiece of medieval craftsmanship. If you are looking for clerical attries click here.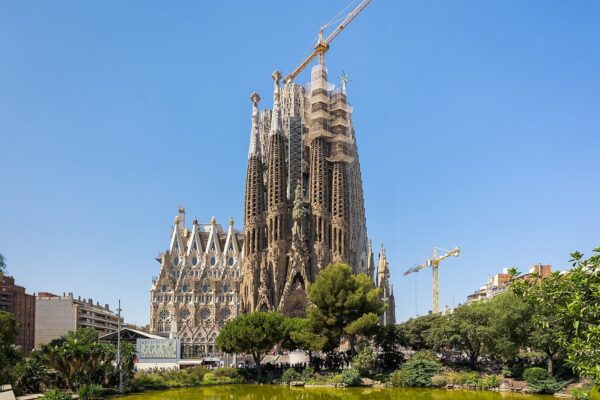 Sagrada Familia | Gaudi's Unfinished Masterpiece
Heading to Spain, we encounter the awe-inspiring Sagrada Familia in Barcelona. Designed by the renowned architect Antoni Gaudi, this cathedral is a fusion of Gothic and Art Nouveau styles. Its unique and intricate facades, towering spires, and a mesmerizing interior make it a true masterpiece. Interestingly, despite being under construction for over a century, the Sagrada Familia remains unfinished, adding to its mystique. 
On 19 March 1882, construction of the Sagrada Família began under architect Francisco de Paula del Villar. In 1883, when Villar resigned, Gaudí took over as chief architect, transforming the project with his architectural and engineering style, combining Gothic and curvilinear Art Nouveau forms. Gaudí devoted the remainder of his life to the project, and he is buried in the church's crypt. At the time of his death in 1926, less than a quarter of the project was complete.
St. Peter's Basilica: The Heart of Christianity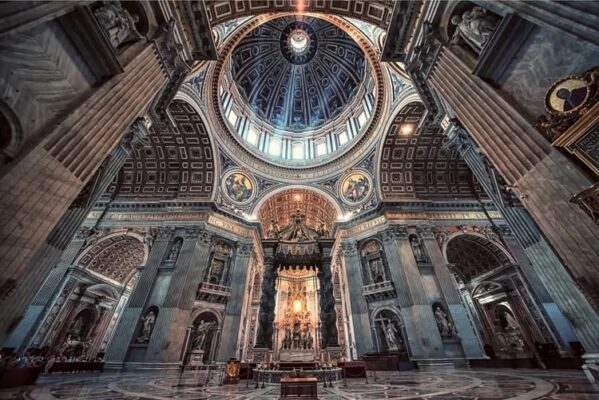 In the heart of Vatican City, St. Peter's Basilica reigns supreme. This iconic cathedral is not only a place of worship but also the epicenter of the Roman Catholic Church. Its magnificent dome, designed by Michelangelo, is a symbol of faith and architectural brilliance. The Basilica's grandeur and historical significance attract millions of pilgrims and tourists each year. 
The Papal Basilica of Saint Peter in the Vatican or simply Saint Peter's Basilica, is a church built in the Renaissance style located in Vatican City, the papal enclave that is within the city of Rome, Italy. It was initially planned in the 15th of century by Pope Nicholas V and then Pope Julius II to replace the aging Old St. Peter's Basilica, which was built in the fourth century by Roman emperor Constantine the Great. Construction of the present basilica began on 18 April 1506 and was completed on 18 November 1626.
Westminster Abbey: A Royal Sanctuary
Crossing the English Channel, we arrive at Westminster Abbey in London, England. This cathedral, with its stunning Gothic architecture, has witnessed numerous royal coronations, weddings, and historic events. The Poets' Corner, a tribute to literary legends, adds to its allure. The Abbey's intricate details and rich history make it a must-visit for anyone exploring London.
Cologne Cathedral: Germany's Gothic Gem
Our journey takes us to Germany, where the Cologne Cathedral (Kölner Dom) graces the skyline of Cologne. This towering masterpiece of Gothic architecture took over six centuries to complete. Its twin spires and stunning interior, adorned with intricate stained glass, are a testament to human ingenuity and dedication. The Cologne Cathedral is a UNESCO World Heritage Site and a symbol of German pride.
Florence Cathedral: A Renaissance Jewel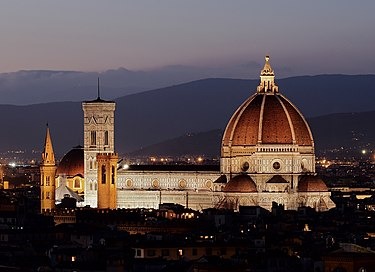 In the heart of Florence, Italy, stands the Florence Cathedral (Cattedrale di Santa Maria del Fiore), a magnificent example of Renaissance architecture. Its iconic red-tiled dome, designed by Filippo Brunelleschi, dominates the cityscape. The cathedral's marble façade, adorned with sculptures and reliefs, is a sight to behold. Inside, visitors can admire stunning frescoes and artwork, making it a cultural and spiritual treasure.
Hagia Sophia: A Monument of Two Empires
Venturing east to Istanbul, Turkey, we discover the Hagia Sophia, a marvel that has witnessed the rise and fall of empires. Initially built as a cathedral, it later served as a mosque and is now a museum. Its vast dome, intricate mosaics, and historical significance as a symbol of Byzantine and Ottoman culture make it an essential stop for history enthusiasts. If you are looking for clerical attries click here.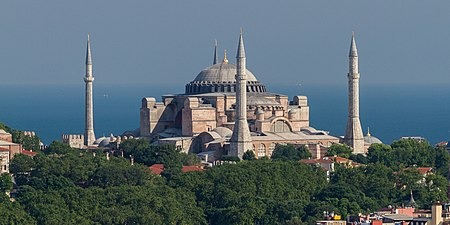 Discovering the World's Most Beautiful Cathedrals
As we conclude our journey through these magnificent cathedrals, we are reminded that these structures are not only architectural wonders but also repositories of history, faith, and human creativity. Each cathedral tells a unique story and leaves an indelible mark on those who visit. Whether you seek spiritual enlightenment, architectural inspiration, or a glimpse into history, these cathedrals offer a truly enriching experience. So, plan your pilgrimage and immerse yourself in the splendor of these remarkable edifices, each a testament to the enduring power of human achievement. Discovering the World's Most Beautiful Cathedrals. If you are looking for clerical attries click here.