Elevate Your Sunday Style | A Guide on What to Wear to Church for Men
What to Wear to Church Male
When dressing for church, strike the perfect balance between reverence and fashion. Consider a classic Sunday suit for timeless sophistication or opt for smart casual elegance with dress trousers and a stylish shirt. Adapt your outfit to the season, prioritize modesty, and pay attention to footwear and accessories. By following these guidelines, you'll not only look impeccable but also show respect for the sacred space.
When it comes to attending church, dressing appropriately is not only a sign of respect but also a reflection of your personal style. Explore the ideal wardrobe choices for men, ensuring you strike the perfect balance between reverence and fashion.
The Classic Sunday Suit
For a timeless and sophisticated look, consider opting for a well-fitted suit. A tailored suit not only exudes confidence but also demonstrates your commitment to presenting your best self in a sacred space.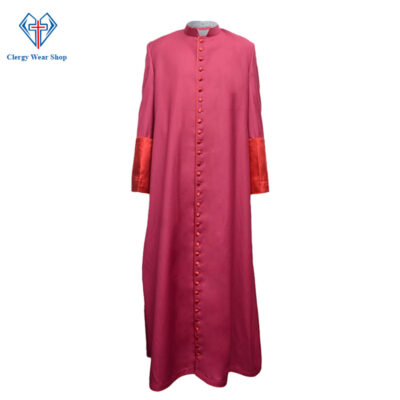 Smart Casual Elegance
If a suit feels too formal, a smart casual ensemble can be an excellent alternative. Pairing dress trousers with a stylish button-down shirt or a polo shirt can create a polished yet relaxed appearance. This versatile choice allows you to navigate seamlessly from the church service to any post-service activities.
Dressing for the Season
Adapting your outfit to the current season is not only practical but also a great way to showcase your fashion sensibility. In warmer weather, lightweight fabrics and pastel colors can keep you cool while maintaining a refined look. In contrast, cooler seasons call for layering with a well-tailored overcoat or a stylish blazer.
Footwear Etiquette
Your choice of footwear plays a crucial role in completing your church-appropriate ensemble. Opt for classic leather shoes or loafers to complement your outfit seamlessly. Remember, well-polished shoes not only elevate your appearance but also demonstrate attention to detail.
Accessories Matter
While simplicity is key, tasteful accessories can add a touch of personality to your overall look. A classic wristwatch, subtle tie pin, or a stylish pocket square can enhance your outfit without being distracting.
Modesty in Attire
Regardless of your style preferences, it's essential to prioritize modesty in a religious setting. Avoid overly casual or flamboyant outfits that may distract from the solemnity of the occasion.
When dressing boys for church, prioritize modesty and comfort. Opt for neat button-down shirts paired with khakis or dress pants. Complete the look with polished shoes and a simple tie. Consider the season for appropriate layering. By blending style and reverence, you ensure your young ones are not only well-dressed but also respectful in their church attire.
What is the proper dress code for church?
When attending church, it's essential to choose attire that reflects respect for the sacred space. Opt for modest and well-groomed outfits, such as dresses, suits, or smart-casual ensembles. Avoid overly casual or flashy clothing, ensuring your appearance aligns with the reverence of the occasion. Remember, dressing appropriately enhances the collective worship experience and demonstrates your appreciation for the sanctity of the church environment.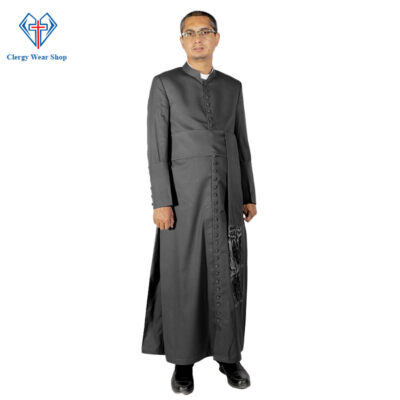 How should I dress for church?
Choosing the right attire for church involves a blend of modesty and respect. Opt for outfits that are neat, well-groomed, and align with the solemnity of the occasion. Dresses, suits, or smart-casual ensembles are excellent choices. Avoid overly casual or flashy clothing, focusing on clothing that reflects reverence and contributes to a collective atmosphere of worship. Remember, your attire is a visual expression of your respect for the sacred space of the church.
What color do I wear to church?
When deciding on colors for church attire, opt for subdued and respectful tones. Traditional choices include neutrals like white, beige, or pastels. Darker colors like navy or deep burgundy also convey a sense of reverence. Avoid overly vibrant or flashy hues, as they may distract from the solemnity of the occasion. Prioritize modesty and choose colors that contribute to a respectful and contemplative atmosphere.
Wearing red to church is generally acceptable, but it's crucial to consider the shade and context. Opt for deeper, more muted reds that convey sophistication and reverence. Vibrant or flashy reds may draw undue attention and could be distracting in a sacred setting. Always prioritize modesty and choose red tones that align with the solemnity of the occasion, ensuring your attire enhances rather than detracts from the worship experience. What to Wear to Church Male
In conclusion, choosing the right attire for church involves finding a balance between reverence and personal style. Whether you opt for the timeless appeal of a Sunday suit, the relaxed elegance of smart casual, or season-appropriate attire, remember that your clothing choices speak volumes about your respect for the sacred space. By following these guidelines, you'll not only look impeccable but also feel confident in your choice of what to wear to church. What to Wear to Church Male